Новый Амстердам
New Amsterdam
Опытный специалист Макс Гудвин становится новым главврачом старейшей государственной больницы США «Новый Амстердам». Его цель - вернуть былой престиж больнице, в которой сейчас не хватает персонала, оборудования и финансирования. Несмотря на все его старания, сотрудники пока не готовы довериться Гудвину: его предшественники также обещали привести больницу в порядок, но их заверения оставались просто словами.

Последняя серия
1x22
15.05.19, 5:00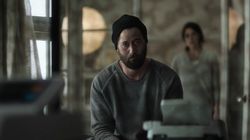 1 неделю 4 дня назад
Sharpe works on a creative way to help Max and Kapoor gets surprising news. Meanwhile, Reynolds takes a big step in his relationship with Evie as one of the doctors makes a life altering decision.