Охотники
Hunters
Давай сыграем в КНЯБС?
Камень
Ножницы
Бумага
Ящерица
Спок
Случайный сериал
Группа американских граждан в 1970-е занялась выслеживанием нацистов, проживающих на территории США. Им удалось найти и уничтожить несколько сотен человек, стараниями американского правительства избежавших наказания после Второй мировой войны.

Последняя серия
1x10
21.02.20, 7:00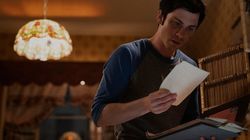 1 месяц назад
Don't urge me to leave you or to turn back from you. Where you go I will go, and where you stay I will stay. Your people will be my people and your God my God.