Стрела
Arrow
Выберите озвучку
Последняя серия
6x13
09.02.18, 4:00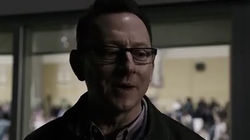 1 неделю 3 дня назад
Felicity and Alena find the proof showing that Oliver didn't kill Cayden's son... and Cayden demands that the heroes turn over his three former allies, believing one of them is responsible.
LostFilm
12 февраля, 0:00
Следующая серия
6x14
02.03.18, 4:00
через 1 неделю 3 дня
Oliver, Diggle and Felicity disagree with Dinah, Curtis and Rene on how to handle Black Siren. The two teams face off and a fight ensues.