Случайный сериал
2016
серий: 16 / 18
продолжительность: 8 часов
Выберите озвучку
Последняя серия
6x16
15.02.17, 3:00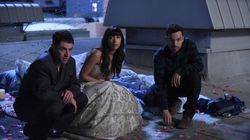 6 дней назад
On Valentine's Day, Jess tries to convince the gang that she is perfectly content being single. Meanwhile, Schmidt competes for a big promotion and Winston's proposal plans to Aly are expedited.
Следующая серия
6x17
22.02.17, 3:00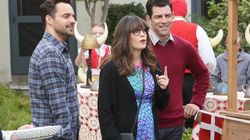 через 5 часов 18 минут
When Jess gets nervous about starting her new position as principal, Nick and Schmidt decide to take her on a relaxing day trip to Solvang, which quickly goes "sideways." Meanwhile, with Cece's help, Winston tries to finalize his divorce from Rhonda, but finds that he and Aly are caught in a series of never-ending pranks.
Список, описание и даты выхода серий