Макдональд и Доддс
McDonald & Dodds
1x01
01.03.20, 22:00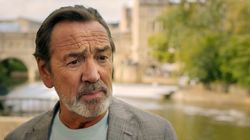 2 года назад
When a homeless man is shot in the deserted mansion of one of Bath's most prominent industrialists, the inventor Max Crockett, newly arrived Londoner DCI McDonald and long-serving DS Dodds rally together to try and discover the killer.
In the Crockett family, they find an outwardly perfect, close-knit group with three successful daughters in loving relationships, devoid of any obvious motive to murder, but it soon becomes apparent that each have their own secrets to hide.
Faced with evasive suspects and a seemingly inexplicable crime, they quickly learn that not all is as it seems in the House of Crockett.
1x02
08.03.20, 22:00
2 года назад
Adjusting to life in Bath, DCI McDonald and partner, DS Dodds, are called to the Mara Retreat, a private rehabilitation clinic, to investigate the mysterious death of a wealthy patient. However, they are immediately thrown into a world of smoke and mirrors as they navigate the complex and sensitive issues of her remaining tight-knit therapy group, forcing McDonald to use clandestine methods to get closer to the truth. As they dig deeper, they discover a plethora of lies, murder, betrayal and a hidden ruse to secure fortune and freedom, but at what price?
2x01
28.02.21, 22:00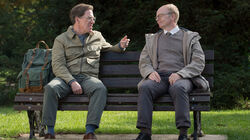 1 год назад
Barbara, Mick, Gordon and Jackie were rising stars in the 1980s who went on to have high profile careers. Now living in Bath together, there are secrets from the past which could threaten their comfortable existences.
On a surprise day out, the four friends are joined by their other housemate Frankie on a surprise hot air balloon trip. As they ascend above beautiful Bath, disaster strikes and suddenly the balloon lurches out of control. Panic rises and as the basket strains under the weight of the group, it dawns on them that they can't all survive.
2x02
07.03.21, 22:00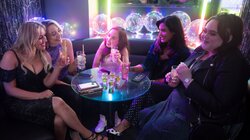 1 год назад
A birthday weekend away goes devastatingly wrong when Angela and four of her friends travel down from Glasgow to celebrate in Bath.
2x03
20.08.21, 22:00
1 год назад
A social media influencer Rose Boleyn elects to have plastic surgery at a clinic run by soon to be divorced couple Al and Mariel. After tragedy strikes, McDonald & Dodds are brought in to investigate the clinic and its staff.