Чужак
The Outsider
Давай сыграем в КНЯБС?
Камень
Ножницы
Бумага
Ящерица
Спок
Случайный сериал
Мужчину обвиняют в убийстве мальчика. Отпечатки пальцев указывают на него, но если верить записям с камер, то он в момент убийства находился в 90 км от места преступления. Детектив, расследующий дело, начинает подозревать, что в случившемся замешано нечто сверхъестественное.

Последняя серия
1x03
20.01.20, 4:00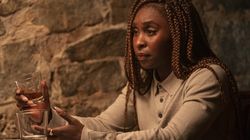 6 дней назад
Despite being on mandatory leave, Ralph continues to scrutinize the confounding circumstances surrounding the night of the murder. Frustrated by their lack of progress, Ralph and GBI detective Yunis Sablo meet with Alec and Howie, who suggest bringing in unorthodox PI Holly Gibney. Jack has a hair-raising experience at a remote barn where key evidence and a mysterious substance have been found. Glory deals with fallout at her daughters' school and with Jessa's increasingly concerning nightmares.
Следующая серия
1x04
27.01.20, 4:00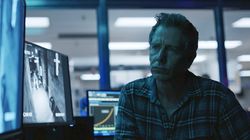 через 1 час 20 минут
While retracing the Maitlands' recent family vacation in Dayton, Ohio, Holly pursues a possible connection to an eerily similar case and gains valuable insight from local former detective Andy Katcavage. Meanwhile, Glory faces increased scrutiny in her daily life, and Jack's behavior grows progressively more erratic.