Частный детектив Магнум
Magnum P.I.
Сюжет сериала отправляет зрителей на Гавайи, где солнечно, тепло, но не так безопасно, как хотелось бы. Преступления случаются даже в таких райских уголках, поэтому здесь находится место для выдающегося детектива Томаса Магнума, который ведет расследования различной сложности. Не так давно Томас вернулся после затянувшейся поездки в Афганистан. Он устроился детективом. Вместе с коллегами Теодором Кельвином и Орвилом Райтом Магнуму предстоит работать над раскрытием преступлений на солнечном американском острове. Однако помимо работы главному персонажу предстоит решить вопросы с людьми из прошлого.

Последняя серия
1x20
02.04.19, 4:00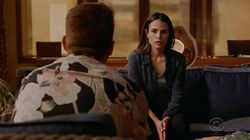 1 месяц назад
Hannah, Magnum's ex and the fugitive responsible for him and his SEAL team brothers being POWs for years, shows up at his home with a gunshot wound, and wanting his help to find her missing CIA father whose life is in danger. Also, Magnum makes an earnest proposition to Higgins for her to become his private investigations partner.