Больное поведение
Ill Behaviour
Когда у Чарли диагностируют рак лимфатической системы, ему сообщают, что ещё не всё потеряно и с болезнью можно справиться. Но герой отказывается от химиотерапии и выбирает альтернативный метод лечения. Узнав об этом, его друзья принимают решительные меры.

Список, описание и даты выхода серий
1x01
22.07.17, 2:00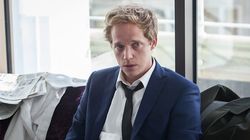 1 год назад
When Joel gets divorced it brings him a £2 million settlement and reunites him with his best friends from sixth form - New Age Charlie and IT nerd Tess. Charlie in particular is a crutch for Joel, and gets him dating again. On his first date he meets a sexy and unpredictable doctor, Nadia.
But just as Joel has reconnected with his friends he discovers that Charlie has been diagnosed with cancer - Hodgkin's Lymphoma. And he's horrified to learn that he is refusing chemotherapy.
Joel recruits Tess and Nadia to try and persuade Charlie to change his mind, but to no avail. Refusing to give up, Joel uses his "dirty divorce money" to rent a remote country house and buy black-market chemotherapy drugs.
He enlists Tess to join him in kidnapping Charlie and sedating him while they administer the chemo. However doing so is not quite as easy as they hoped, and Joel decides to hire Nadia to stay with them as their live-in doctor. All is going to plan - until Charlie tries to escape.
1x02
22.07.17, 2:00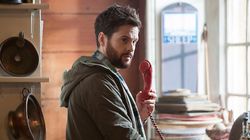 1 год назад
After Charlie's attempted escape, Joel and Tess decide they need to keep a closer eye on him.
Tess is tracking the story of Charlie's disappearance on the web as the police launch an appeal. The news of his cancer diagnosis has leaked; the most popular theory is suicide.
Good news for Joel and Tess, terrible news for his wife Kira and their kids. So as not to arouse suspicion Joel decides he should go and see Kira. However, while comforting her he finds himself enjoying taking on Charlie's role in this ready-made family.
Meanwhile, back at the house, Nadia is drawn into increasingly frank and intimate chats with Charlie whose 'enlightened spiritual guru' act convinces her to try to clean up. Has he completely won her over or is he just using her to plan another escape?
1x03
22.07.17, 2:00
1 год назад
After Charlie's second escape attempt is thwarted, Joel and Tess decide to secure him behind bars in the cellar of the house. With Nadia gone, Joel starts to spiral out of control, drowning in an unhealthy concoction of drink, drugs and self-pity.
His drug-induced paranoia has convinced him that the net is closing in - he even thinks he's spotted Detective Talbot following him to the village supermarket after he paid an unexpected visit to Kira's house with a red velvet cake. Is the whole fragile edifice falling apart?
Tess tells Joel to get a grip and focus on what they're there for - to cure Charlie. There is only one more dose to go before they can all go home. However in his hungover state Joel smashes the final vial of chemo. Desperate to source more they call first Nadia, then her black market contact Shazia.
Their attempts to secure more drugs eventually tip off the police. As armed officers approach the house, Tess, Nadia and Joel's only hope is to hold them long enough for the final dose of chemo to be administered.