ФБР 1 сезон
2018
14 часов
Нью-Йорк. Огромный город, жизнь в котором кипит. Каждый день отделение полиции борется с десятками тысяч случаев мелких и крупных преступлений. Самые серьезные дела берут на себя агенты федерального бюро расследований. Будни этих людей по-настоящему сложны, опасны и интересны одновременно. Проект ФБР сконцентрирован на повседневной службе агентов бюро, которые работают над раскрытием дел, поступающих один за другим без остановки,а также проводят опасные операции по захвату подозреваемых.

Последняя серия
1x14
20.02.19, 4:00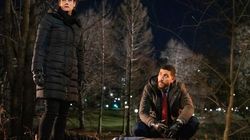 6 часов 17 минут назад
After an investigative journalist is murdered, the team uncovers information linking the suspect to past cases. The victim's death also strikes a chord with Maggie, leaving her desperate for answers in regard to a traumatic event in her personal life.
Следующая серия
1x15
27.02.19, 4:00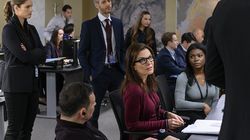 через 6 дней
A serial bomber appears to be targeting Wall Street's elite. Maggie and OA search for a suspect who seems dead-set on revenge, while Dana deals with Spencer Briggs, a cocky profiler brought in to consult on the case.