Британия
Britannia
Мы переходим в Telegram
Друзья! Мы решили уйти из ВК и освоить Телеграм. Расскажите какой функционал Вы бы хотели видеть у нашего бота.
Попробуйте новую технологию для онлайн-просмотра настоящего HD
Доступно на
Данное сообщение исчезнет через 3 дня после
регистрации
Выберите доступное качество
HTML-код плеера
В закладки
Как смотреть сериалы?
Установите плагин AceStream для своей операционной системы: Windows, Linux или Android, затем перезапустите браузер. После этого Вы получите доступ к онлайн-просмотру сериалов с качеством до 1080p и настоящим HD (сравните качество HD у нас и на Seasonvar). Выберите качество и смотрите онлайн 1 сезон сериала Британия в озвучке newstudio
После просмотра серию можно сохранить к себе на компьютер, просто нажав на иконку дискеты в плеере.
Пожалуйста, при нахождении нерабочего плеера сообщите нам через обратную связь или через сообщения в нашем сообществе ВКонтакте и мы постараемся исправить проблему. При этой уточняйте сериал, сезон, озвучку и выбранное качество
Последняя серия
1x09
18.01.18, 2:00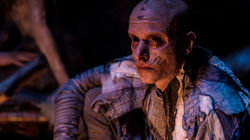 1 месяц назад
The end is near. Cait, defiant to the last, has been captured by Hella. But despite Aulus offering a sizable bounty and a pardon for her previous crimes against the Empire, she chooses not to turn Cait in to the Roman camp as agreed. Divis, left near death from his encounter with Raven, receives a last-gasp reprieve from the land, and sets off in search of Cait. Elsewhere, Phelan and Ania find themselves in uncomfortable lodgings at the Druids' camp as they seek an audience with Phelan. Certain their part in the prophecy is important, Veran seems content to keep them waiting. At the citadel, with their food gone, the situation seems hopeless for Kerra and the Cantii – a fate further cemented by the arrival of a second Roman legion. As Rome truly shows the island of Britannia how it conducts its business, there is one more sacrifice that must be made.
Список, описание и даты выхода серий